Balodana represents a number of clothing designers and makers, in a wide range of prices from affordable to luxury class. We're sometimes asked about the differences. It's a bit like cars, we say: there are great, dependable cars with lower price tags, and top-class autos that ooze with high end details and design. Each has its audience and serves their needs.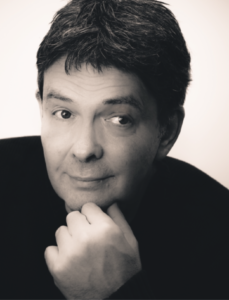 Recently we had the opportunity to speak with European designer Lino Piani about his sophisticated and luxurious approach to women's bespoke couture and made-to-measure fashion. Piani's work is timeless: feminine, sexy, and elegant. His collections range from contemporary business casual to evening wear and bridal. Working with artisans, tailors and seamstresses from London's venerable Savile Row community, Piani explores innovative and imaginative designs while employing traditional tailoring techniques, elevating each and every creation to a work of art.
It's hard to put a price tag on true craftsmanship and fashion independence; these are garments meant to last a lifetime. Owning a Lino Piani piece evokes an aura of affluence and unsurpassed style. If you are looking for the ultimate expression of made-to-measure luxury, look no further than Lino Piani.
You were exposed to the idea of couture fashion at a young age. Can you tell us a little about your introduction to the fashion world and how it shaped your outlook and designs?
Lino grew up in Baveno, a small Italian town located along Lake Maggiore, most famous for its bustling tourism. Lino's mother was a tailor who worked with private clients from small boutique fashion houses. Says Lino about his childhood, "My mother's customers were mostly society women. Before they would pick up their orders, my mother would prepare their new garments on a dress dummy. My brother and I would add a pair of muddy Wellingtons and a broken hat to the dummy, envisioning this was how the customer would wear her new outfit."
All joking aside, Lino's early experience with fashion shaped his desire to create his own designs: "When I was 12 or 13, I fell in love with the Western style popularized in America – cowboy boots, leather trousers, checkered shirts. Of course, I was unable to find these in the town where I grew up, so after observing my mother at work, I decided to make my own." 
How did you perfect your skills as a designer and maker?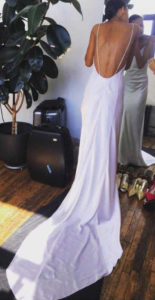 "I listen to every one of my clients," Lino explains. For each hand-crafted Lino Piani garment, there is an initial consultation as well as several fittings, which take place at a workshop in London. "If they come to me for a fitting, I will stay behind them until the fitting is done. I watch them smile and relax when they see how well their new clothing fits." 
Creating made-to-measure designs for customers in other countries presents both new challenges and fresh opportunities. "If my customer is online, I take my time to talk to them, to hear what they like and listen to what they say when we discuss their preferences. The important moment for me comes when they finally see what I made for them and they realize that they love it."
Lino employs what he calls soft tailoring. Traditional tailoring techniques were created with men in mind, but this type of tailoring results in more movement. Lino describes his clothing as a second skin. "For women, clothing should fit like a glove. Women have curves and I believe that clothing should follow these lines and accentuate this difference rather than attempting to squash them into rigid forms." 
Tell us more about the artisans and tailors you work with. 
Instead of operating a dedicated workshop, Lino works with independent artisans in the Savile Row community. This distinction is yet another reason why his garments are especially unique. "It's a nucleus of talent," he said of the famed community. 
Lino uses a former fitter from Harrods 5th floor to tailor his creations. He develops the patterns and designs and passes the information on to the tailor, along with the customer's details and any special requests. Sometimes he provides photos to show how the garment should fit. 
You offer both bespoke fashion and made-to-measure designs. What is the distinction between the two?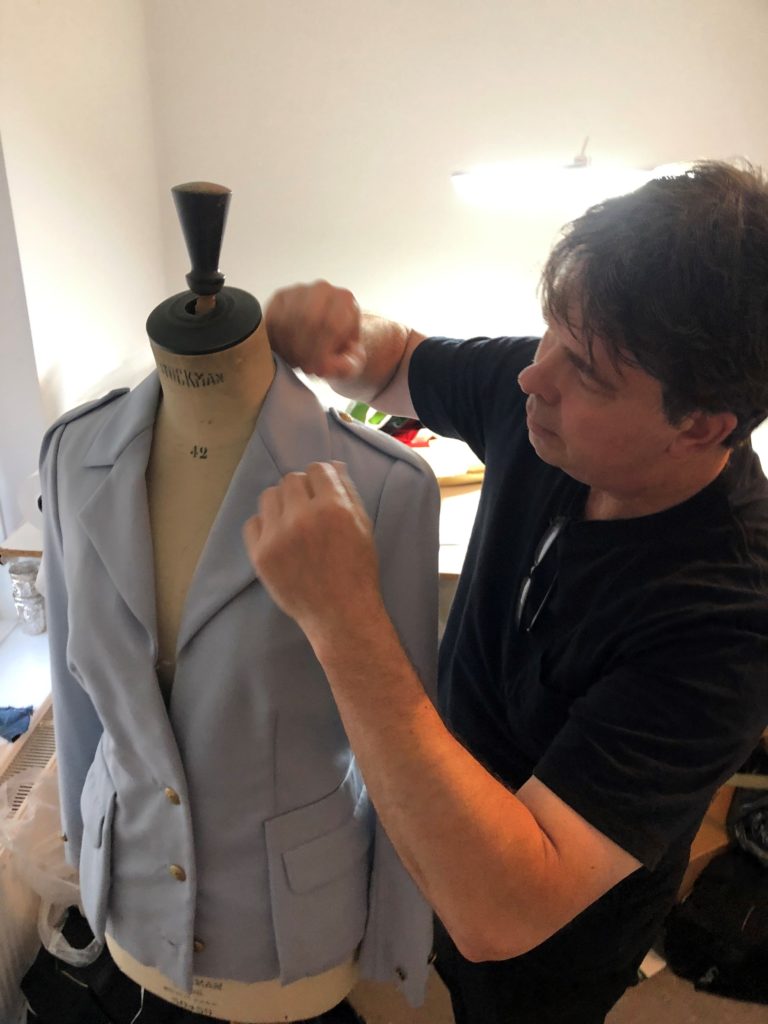 Lino says that the concept of bespoke fashion is clothing that doesn't exist except in the mind of the client. "With bespoke fashion, the customer will provide a description or picture of what they want. The garment doesn't exist in any form at that point, and a tailor or designer will create from that inspiration. On the other hand, made-to-measure means that the designer inspires the client to select a pattern from their collections, which is then made to the client's specifications, adapting it to fit their form."

Lino describes made-to-measure clothing as the truest form of luxury: "The concept of luxury fashion has been diluted down over time. Fashion magazines are all cookie cutter, even the major fashion houses. Everything looks the same. The benefit of having clothing made to order is that you find fit, flexibility and what you want, and all of it is made uniquely for you. The end result is that you feel confident in your identity, wherever you are."
For those who are used to only buying mass manufactured garments, what are the key differences they may notice about a custom garment?
According to Lino, the first thing a new customer might notice is the fit: "They will realize that made-to-measure garments are designed to accentuate and flatter the body's features rather than hiding them–rounding the shoulders and elongating the legs, for example."
Where do you get your materials? What is special about the fabrics you use?
Lino Piani designs are crafted in highest quality fabrics, including European silks and Venetian wool. One of his main sources for fabric is Laurent Garigue, a French manufacturer who has been serving major fashion houses on Savile Row for nearly 80 years. Says Lino: "These fabrics are made the same way they were many years ago, on the same kind of looms and with minimal chemicals and waste."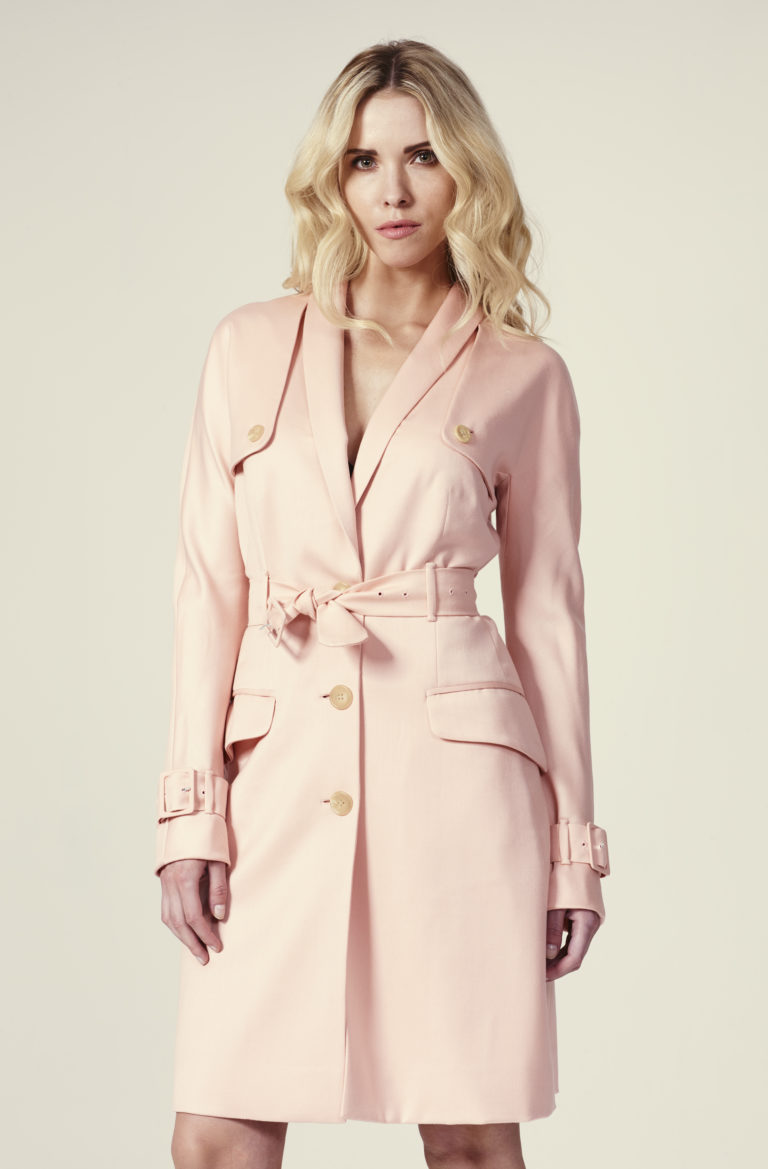 Your clothing comes in a wide selection of colors. Can you describe the dyeing process? 
Lino Piani uses fabrics treated with a reactive dyeing process so that colors are resistant to fading. Silks are yarn-dyed, meaning the colors are placed on the threads before weaving as opposed to printing them onto the finished cloth. Similarly, piece dyed wool involves dyeing the wool before it is spun. Finally, all fabrics receive special treatment and are hung and left to dry naturally in cool air, not in a machine, which helps to further set the dye and prevent colors from fading prematurely.
You have said that true luxury is a sustainable force. In what way is your business ethically responsible?
Lino describes his business as both socially and environmentally responsible. "Proper wages are paid to the artisans I employ, and the supply of materials such as fabric and thread is local. I purchase from textile manufacturers in London and Paris, not from China or India, where workers are not paid fairly. My suppliers still make fabric the old-fashioned way, without toxic chemicals and with limited impact to the environment. This makes for a smaller carbon footprint. The only movement is between the atelier and the client." 
Who do you envision wearing your creations?
Given his experience in the fashion industry, Lino has a clearly developed picture of who his clients are: "My typical client is a modern woman who is financially secure who loves to celebrate her own style and who is willing to express herself. She can communicate what she likes."
To emphasize the uniqueness of every piece, Lino has a graphic artist who creates special labels for each garment, designed from the client's own silhouette. "My clients are city ladies and executives; smart, fashionable, respectable, yet individual. This woman is not a fashion victim, and she is not afraid to externalize her uniqueness and celebrate it."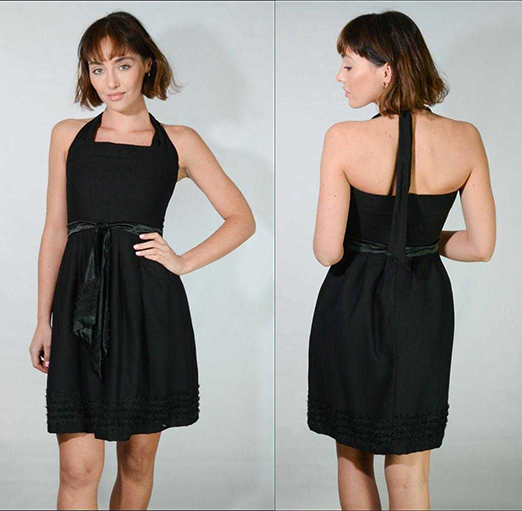 What is the best advice you can give to someone who is looking to purchase one of your pieces?
Lino's advice to those who are new to made-to-measure is to 'buy less and buy well.'
"Treat your wardrobe like an investment," he says. "Choose timeless pieces that are made well. A good designer will leave a few extra centimeters in their designs so they can make adjustments as the client needs them. I always put my clients in the center of the plan and create designs around the silhouette." 
Where do you find your inspiration?
Lino finds inspiration for his designs all around, and in his clients themselves. "I take my inspiration from women—seeing how they move, the uniqueness of their bodies, and the movement of their clothing."